---
Donald J. Trump, an orange buffoon, is directly responsible for making all of my reasonably-priced goods that I enjoy buying from China more expensive with his full of shit "trade war." I bought a ton of stuff for my new place last September when I moved. Many of these items were either made in China or contained imported Chinese components. Here's how the prices changed as of this writing:
---

Today's price: $15.99 [link]| Up 14.3%
---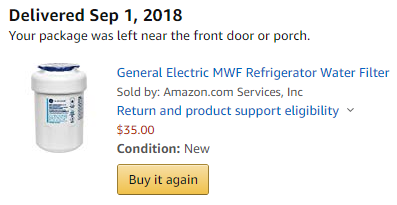 Today's price: $49.99 [link]| Up 42.83%
---

Today's Price: $16.95 [link] | Up 13.4%
---

Today's Price: $25.95 -8%(-2.08) coupon = $23.87 [link] | Up 40%
---
Take my word for it, I can find 10 more, but you get the point… So until someone can make a better quality, cheaper version of these with good ole' US of A 'Murrican components, I want my lower price back and end this idiotic tax / trade war.
---
« Seven "Affordable" Apartments Available in Astoria: 1BR Start at $2,000/Month
This Fox News Opinion Piece on Marijuana is Laugh Out Loud Funny, Fear Mongering Ignorance »
---
---
---